Many many children have been born to the Reaper forumites since the instigation of this wonderful site. So here is the official album to post baby pictures of the littles born.
I'll start, since Thomas was actually conceived when my husband and I took a trip to Dallas just so we could tour the old Reaper facilities.
His first official "I'm coming home from the hospital" picture: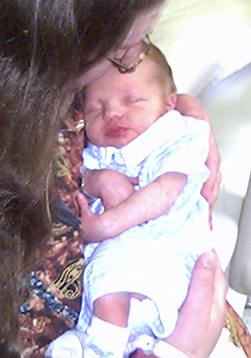 Thomas now, 15 1/2 months later: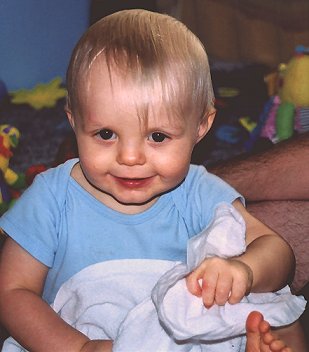 He's grown quite a bit.