Okay, finished another mini. This time, a figure from Ral Partha's Werewolf: The Apocalypse line, in the
#69-003 Glasswalker set (thanks to Buglips for the identification).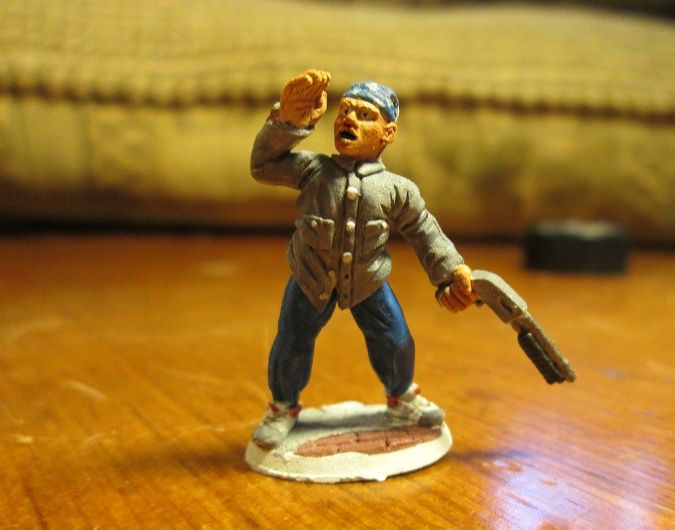 Here we have a front view. Gray might not have been a good color for the shirt, but I wasn't sure of a good color to go with the blue jeans. Went with gray, white and red for the sneakers. May redo the gray as black. Eyes are better than the last human figure I did.
Here you can see the back of his bandanna. I figured a US flag pattern would be prety simple to do. I now notice that the red highlights on the sneakers aren't as neat as they look from above. May need to touch that up. Same with the open part of his sleeve.
A better view of the bandanna. May need to fix up the places where the red stripes hit the blue.