Just got my Sophie, comes in six parts: front wheel, front of bike, back of bike, Sophie's main body, and the two wings - should be easy to green stuff in the wing slots if you just want a "biker girl."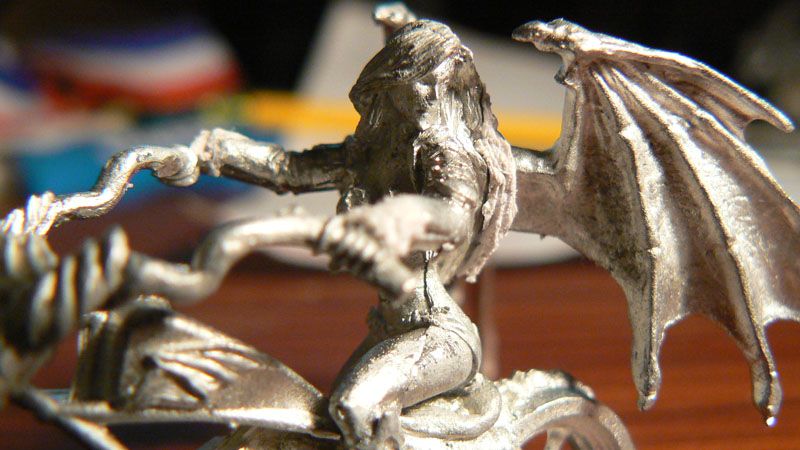 Model looks great, but there is a fairly large gap where the wheel part meets the front of the bike part that will need some green stuff to fill in so that the tire segments line up correctly.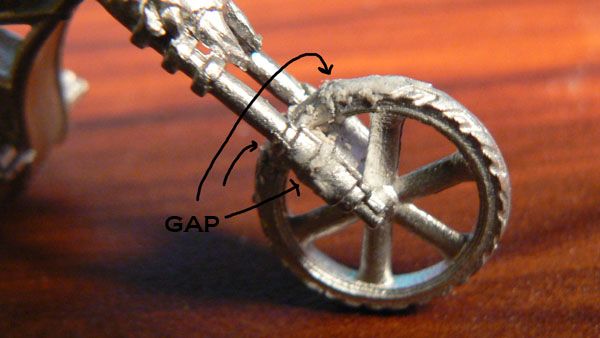 The model can stand without a base even if you use just the bike and Sophie body without wings (but the wings help).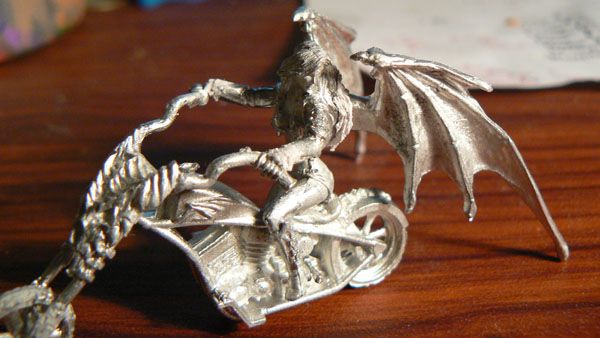 You might need to gently push the handle bars around a bit to get Sophie into the proper seating position. Overall, a great model, can't wait to start painting it!
Here is a size comparison: